Houston, Texas has been rated as one of the best cities in the U.S. to live. There should be no surprise that many people have flocked to this southwest metropolis, which has created a large demand for grade schools, middle schools, high schools, and other learning institutions. Many of the public schools in and around Houston in Harris County have rankings that set them apart from one another. This gives both students and parents a way to pick and choose exactly what type of school he or she wishes to attend.
For parents that want their child to receive an education that incorporates different styles of teaching, a Montessori school may be the answer. The Montessori School of Downtown Houston has offered inner-city students a chance to participate in a free floating atmosphere where personal choice dictates the teaching styles and methods. There are only a few Montessori schools in the city of Houston and the downtown institution leads the rankings.
Public schools in Houston are many although some are held in higher regard than others. In Westchase there's Barbara Bush Elementary School, one of the highest rated grade schools in the Houston district. Serving pre-kindergarten through the fifth grade, Barbara Bush has been ranked by parents as one of the top elementary schools in Texas.
Briarmeadow Middle School will be another school on most parents' radar as it is also highly acclaimed as a top middle school in Houston.
Finally, many parents choose to send their children to Alief Early College High School in Westchase, which prepares students for accelerated level college curriculum. All three of these public schools in Houston are highly rated by both parents and educators.
Institutions that focus on math and science are mostly charter and magnet schools. These schools look to prepare young generations with the knowledge needed to understand nano-technology and complex computer algorithms. Harvard Elementary School in Uptown Houston and Beatrice Mays Institute Charter School in the Museum District are both schools that cater to exceptionally intelligent students. Both of these charter schools and magnet schools offer top notch teaching to prepare young people for high achieving careers.
Comments
Related Posts in Houston Education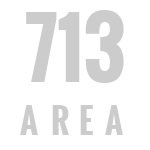 Private Schools in Houston, TX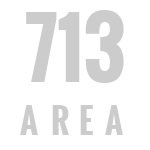 Public Schools in Houston, TX